---
Rapid and Cost-Effective Development of LED Light Engines
Wide range of Ultra High-Power LEDs in UV-Vis-NIR wavelengths
Lorem ipsum dolor sit amet consectetur adipiscing elit, semper magnis faucibus sociosqu placerat ullamcorper vivamus habitant, mus primis malesuada elementum senectus varius. Proin tortor sapien suspendisse gravida pellentesque
Custom in-house developed exotic wavelengths high brightness LEDs
Lorem ipsum dolor sit amet consectetur adipiscing elit, semper magnis faucibus sociosqu placerat ullamcorper vivamus habitant, mus primis malesuada elementum senectus varius. Proin tortor sapien suspendisse gravida pellentesque
Unique Multi-Spectral Simulation Tools
Lorem ipsum dolor sit amet consectetur adipiscing elit, semper magnis faucibus sociosqu placerat ullamcorper vivamus habitant, mus primis malesuada elementum senectus varius. Proin tortor sapien suspendisse gravida pellentesque
Modular off-the-shelf components for proof of concept
Lorem ipsum dolor sit amet consectetur adipiscing elit, semper magnis faucibus sociosqu placerat ullamcorper vivamus habitant, mus primis malesuada elementum senectus varius. Proin tortor sapien suspendisse gravida pellentesque
Proprietary High Current LED drivers from 0.1 to 30 Amperes
Lorem ipsum dolor sit amet consectetur adipiscing elit, semper magnis faucibus sociosqu placerat ullamcorper vivamus habitant, mus primis malesuada elementum senectus varius. Proin tortor sapien suspendisse gravida pellentesque
Flexible and precise control options (Analog, Digital, USB, RS232, I2C …)
Lorem ipsum dolor sit amet consectetur adipiscing elit, semper magnis faucibus sociosqu placerat ullamcorper vivamus habitant, mus primis malesuada elementum senectus varius. Proin tortor sapien suspendisse gravida pellentesque
Compact Opto-mechanics and light delivery
Lorem ipsum dolor sit amet consectetur adipiscing elit, semper magnis faucibus sociosqu placerat ullamcorper vivamus habitant, mus primis malesuada elementum senectus varius. Proin tortor sapien suspendisse gravida pellentesque
Small and Medium Quantity Manufacturing and Testing
Lorem ipsum dolor sit amet consectetur adipiscing elit, semper magnis faucibus sociosqu placerat ullamcorper vivamus habitant, mus primis malesuada elementum senectus varius. Proin tortor sapien suspendisse gravida pellentesque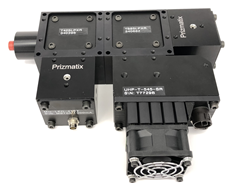 ---
The Benefits to your R&D team / Working with Prizmatix Experts
As a customer of Prizmatix, your R&D engineers will gain extra advantage by combining know-how with our dedicated team, combining multidisciplinary fields of expertise to create your optimal OEM illumination solution.
Our experts are well experienced in design and development of reliable and high-performance products, modules and accessories.
From the early stages of product development, Prizmatix will provide you with the unique benefits of spectral simulation, rapid-prototyping and integration support. We will support your R&D efforts, enabling improvement and upgrade of your equipment performance.
Prizmatix develops and manufactures Ultra-High-Power LED solutions for industrial and analytical applications. Our ability to customize OEM solutions is based on a wide range of our uniquely designed off-the-shelf products, enables us to provide a working prototype in days.
Prizmatix was founded by a team of highly experienced scientists and engineers in the fields of Electro-optics and applied physics.
---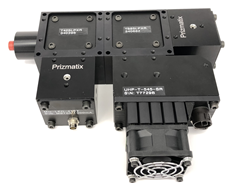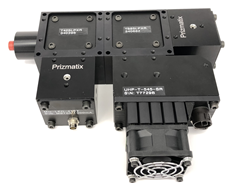 ---